The Perks of Being a Wallflower (2012)
The Perks of Being a Wallflower online subtitrat urmărește povestea unui adolescent din anii '90 căruia îi este prezentată lumea sexului, a drogurilor. Si a relațiilor complicate de către prietenii săi, Sam (Emma Watson) și Patrick (Ezra Miller).
Emotiv și timid, Charlie (Logan Lerman) încearcă să depășească recenta sinucidere a prietenului său cel mai bun, Michael, observând constant schimbările ce au loc în jurul său. Profesorul lui de engleză, Bill (Paul Rudd), încearcă să-l învețe pe Charlie cum trebuie trăită viața; dându-i mai multe cârți de citit, munca profesorului reflectându-se în toate experiențele pe care le trăiește adolescentul.
Pe de altă parte, Charlie încearcă să își creeze o altă viață, lăsând în urmă toate problemele din copilăria nefericită, dar se pierde în realitatea tumultuoasă a vieții. Charlie rămâne prins între copilăria simplă și viitorul sumbru ce îl așteaptă, între alegerea de a privi și a participa la tot ceea ce înseamnă viața, între problemele prietenilor și ale familiei.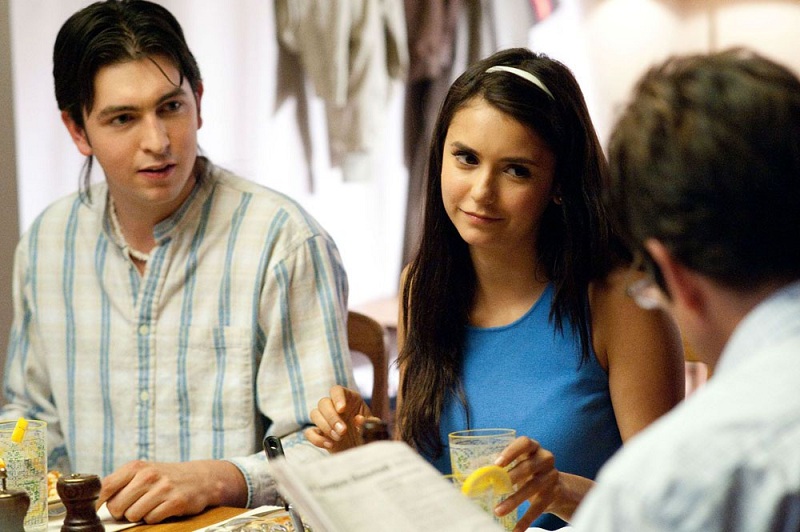 ---
Titlu Romania: Jurnalul unui adolescent timid
Regia: Stephen Chbosky
Actori: Logan Lerman, Emma Watson, Ezra Miller
An: 2012
Gen: Drama
IMDB: 8.0
---
The Perks of Being a Wallflower (2012) Online Subtitrat
---
Trailer
---