Înapoi în viitor 3 – Back to the Future 3 (1990)
---
Ajută

 cu o 

donație

!
Help us with a Donation!
---
In filmul Înapoi în viitor 3 – Back to the Future 3 online subtitrat, Michael J. Fox și Christopher Lloyd joacă alături de Mary Steenburgen în ultima parte a acestei serii a producătorului executiv Steven Spielberg și a regizorului Robert Zemeckis. Rămas blocat în 1955, după ce a fost lovit de un fulger straniu, Marty trebuie să se întoarcă în 1855, pentru a-l salva pe Doc Brown de la un sfârșit prematur.
După ce supraviețuiește unui atac al indienilor și al localnicilor neprietenoși, Marty îl găsește pe Doc Brown la fierărie. Dar Doc din filmul Înapoi în viitor 3, e sub magia fermecătoarei Clara Clayton și depinde de Marty să îi scoată din Vestul Sălbatic și să-i ducă înapoi în viitor. Un film plin de acțiune, umor și dragoste, un final extraordinar pentru seria de succes a călătoriilor în timp.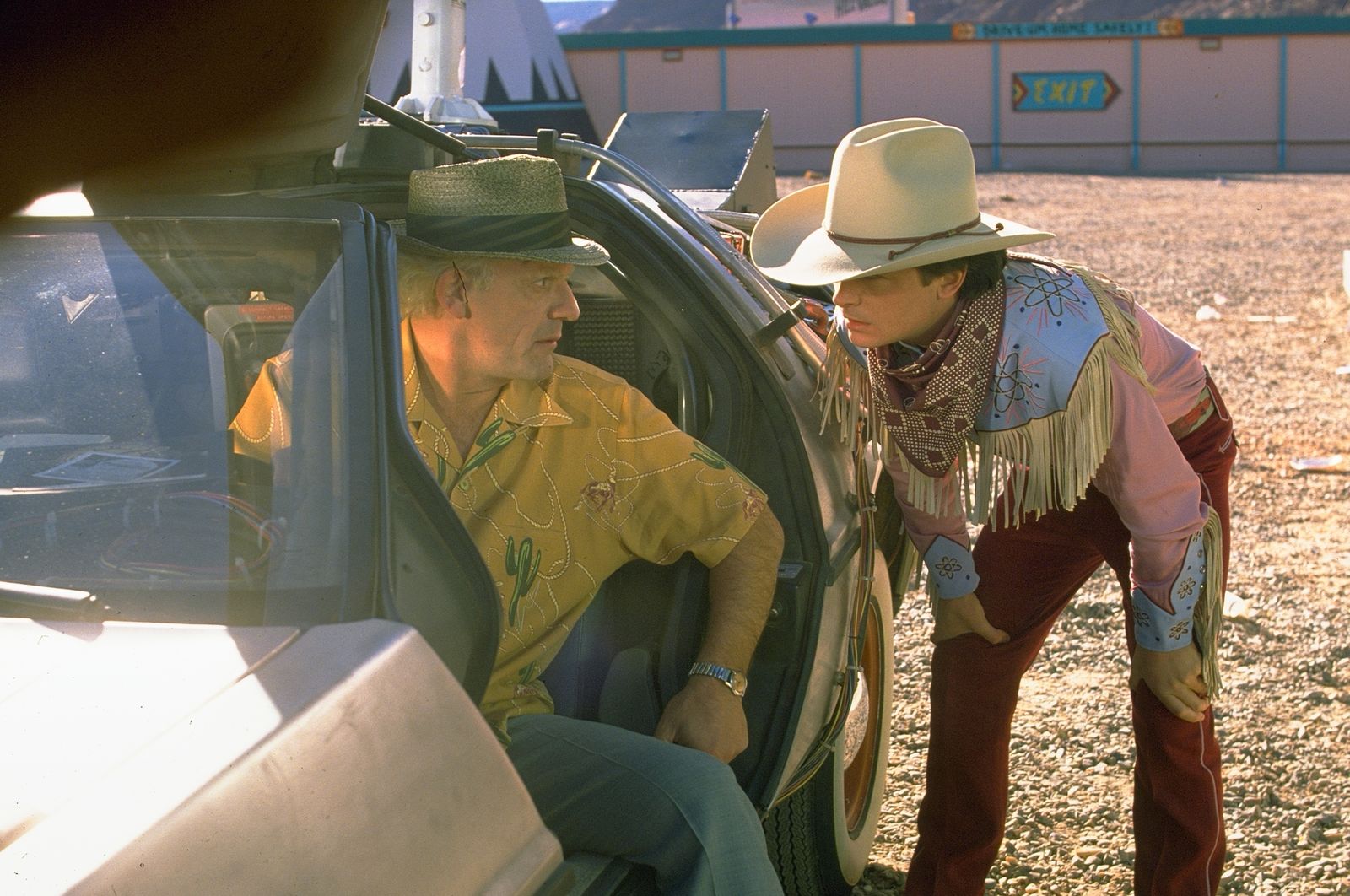 ---
Regia: Robert Zemeckis
Actori: Michael J. Fox, Christopher Lloyd, Mary Steenburgen
Anul: 1990
Gen: Aventura, Comedie, SF
Durata: 118 minute
IMDB: 7.4
---
Back to the Future 3 (1990) Online Subtitrat
---
Înapoi în viitor 3 - Back to the Future 3 (1990)
In filmul Înapoi în viitor 3 - Back to the Future 3 online subtitrat, Michael J. Fox și Christopher Lloyd joacă alături de Mary Steenburgen în ultima parte
Notă film - PortalulTauTV.net:
0