Dealuri însângerate – The Hills Have Eyes (2006)
Un remake la filmul omonim al lui Wes Craven din 1977. Dealuri însângerate – The Hills Have Eyes online subtitrat spune povestea unei familii aflate în drum spre California. A cărei excursii ia o turnură teribilă când mașina li se strică în mijlocul deșertului într-o zonă de experimente atomice a Guvernului.
La distanță de orice așezare omenească, familia Carter își dă seama curând că deșertul nelocuit este de fapt o zonă de vânătoare a unei familii de mutanți însetați de sânge, iar ei devin prada lor.
Bizara familie de canibali este decisă să-i terorizeze pe membrii familiei Carter și, curând, apar și primele victime. Din familia Carter nu vor supraviețui decât un fiu și o fiică, ce luptă să salveze pe unul dintre copii, răpit de canibali, și să-și răzbune familia distrusă de sălbaticii anormali.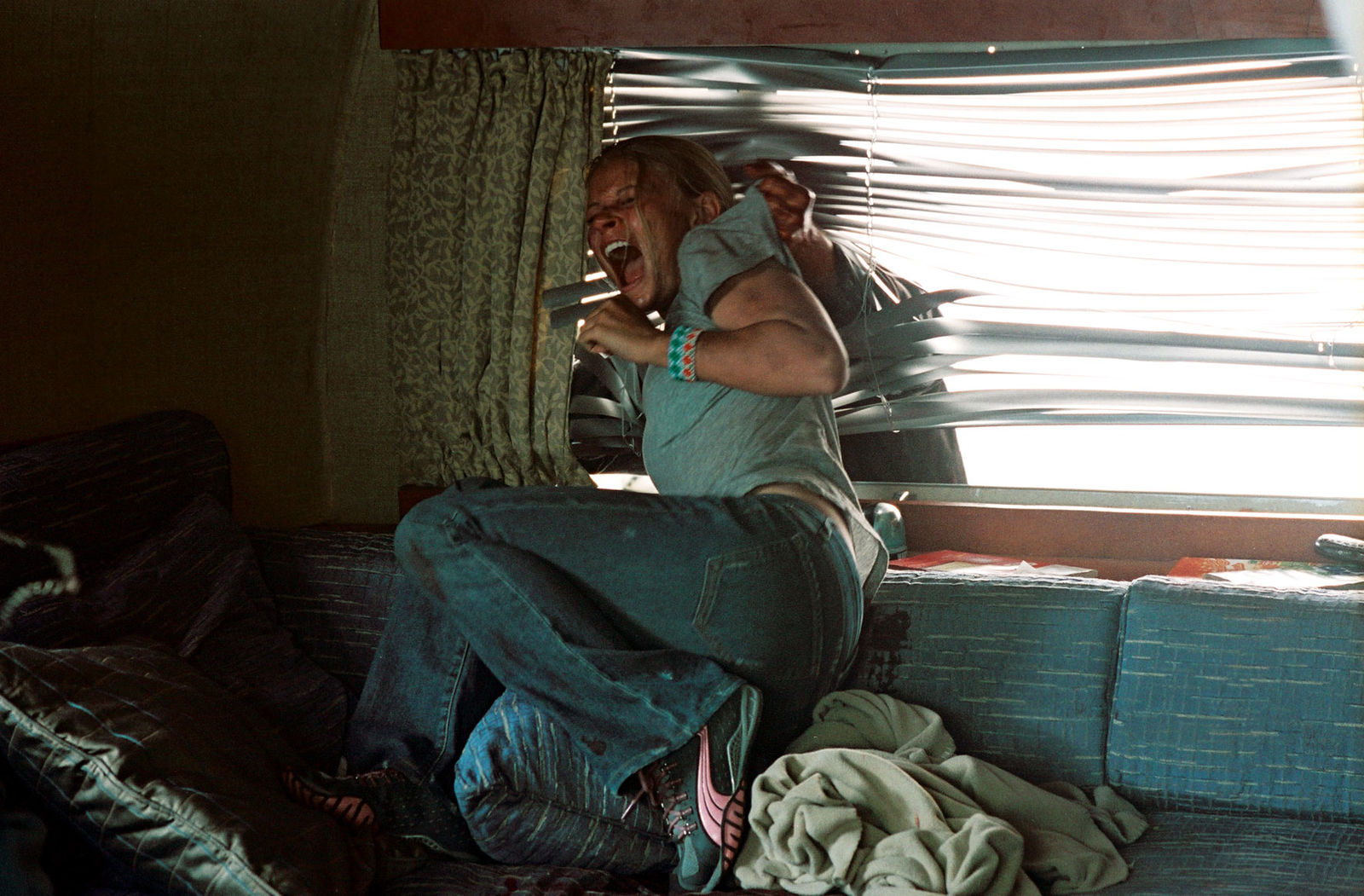 ---
Regia: Alexandre Aja
Actori: Ted Levine, Kathleen Quinlan, Dan Byrd
Anul: 2006
Gen: Groaza, Thriller
IMDB: 6.4
---
The Hills Have Eyes (2006) Online Subtitrat
---
Trailer
---